Akshaya Tritiya and Gemstones
Akshaya Tritiya, one of the most auspicious festivals celebrated in India is associated with Lord Vishnu and Goddess Lakshmi. It is believed that anything that commences or procured on this day will always emerge victorious. On the day of Akshya Tritiya both the Sun and the moon are said to be at their planetary best. Akshaya Tritiya is also known as 'Akha Teej'. It is considered fortunate to make any kind of investment or start a new beginning on this day.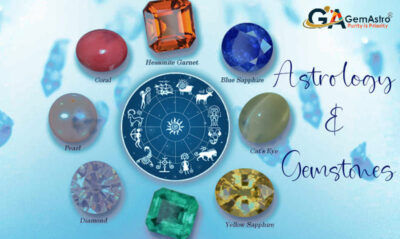 When to buy Gemstones
People can buy diamonds, gold, silver, gemstones and can make any kind of investment on this holy day. Buying metals with gemstones embedded like silver or gold with gemstones and other ornaments on this day is said to bring good fortune to people. It is believed that by bringing useful items home, one welcomes Goddess Lakshmi at their place. Masses of people are normally confused when to buy gemstones? Reply is simple – Akshaya Tritiya and Gemstones buying is a perfect combination.
According to mythology and ancient history, this day marks a lot of important incidents:-
– Lord Ganesha and Ved Vyasa started writing the epic Mahabharata on this day.
– On this day, Goddess Annapurna was born.
– On this day, the River Ganges descended from heaven on earth.
– On this day, Lord Krishna gave wealth and monetary gains to his poor friend Sudama who had come to his rescue for help.
Gemstones Offers on Akshaya Tritiya
On the day of Akshaya Tritiya, what is the good time & when to buy gemstones? As per Astrological, the whole day is said to be fruitful. The best time to buy gold starts at 5:39 AM on May 3 and continues till 5:38 AM on May 4, as per the Panchang. It is considered auspicious to invest in gemstones as there are gemstones associated with prosperity, love, name fame, and art. To increase prosperity in abundance one can buy a Yellow Sapphire , White Sapphire , Diamond, and Opal . All these alluring and beautiful gemstones can bring goodness to your life. While you can also buy Diamond Ring, Diamond Earrings, Diamond Necklace, or Diamond stud earrings. You can also buy Ruby to attract a lot of wealth, name, and fame towards you. Opal is also a very glamorous gem that can be purchased on this day. It is also a substitute for Diamond, so people who cannot afford Diamond can buy Opal as well.
GemAstro Offers on Akshaya Tritiya
GemAstro also brings tremendous special offers on this day of Akshaya Tritiya. With the purchases we are offering a 5% discount, silver and gold coins.
Free Gold* or Silver* coin with every purchase
Rs 1,00,000 or above – Gold Coin
Rs 10,000 above – Silver coin
Gemastro.com is the best choice for buying gems online as we don't sell treated and synthetic gemstones. Akshaya Tritiya, Gemstones and GemAstro is a unique combination. We sell only natural gems with IIGJ certificates. The website also provides you with counseling to allow you to choose the best gems for you. You will get proper value for your money after buying a gemstone from our website.